The Sun Princess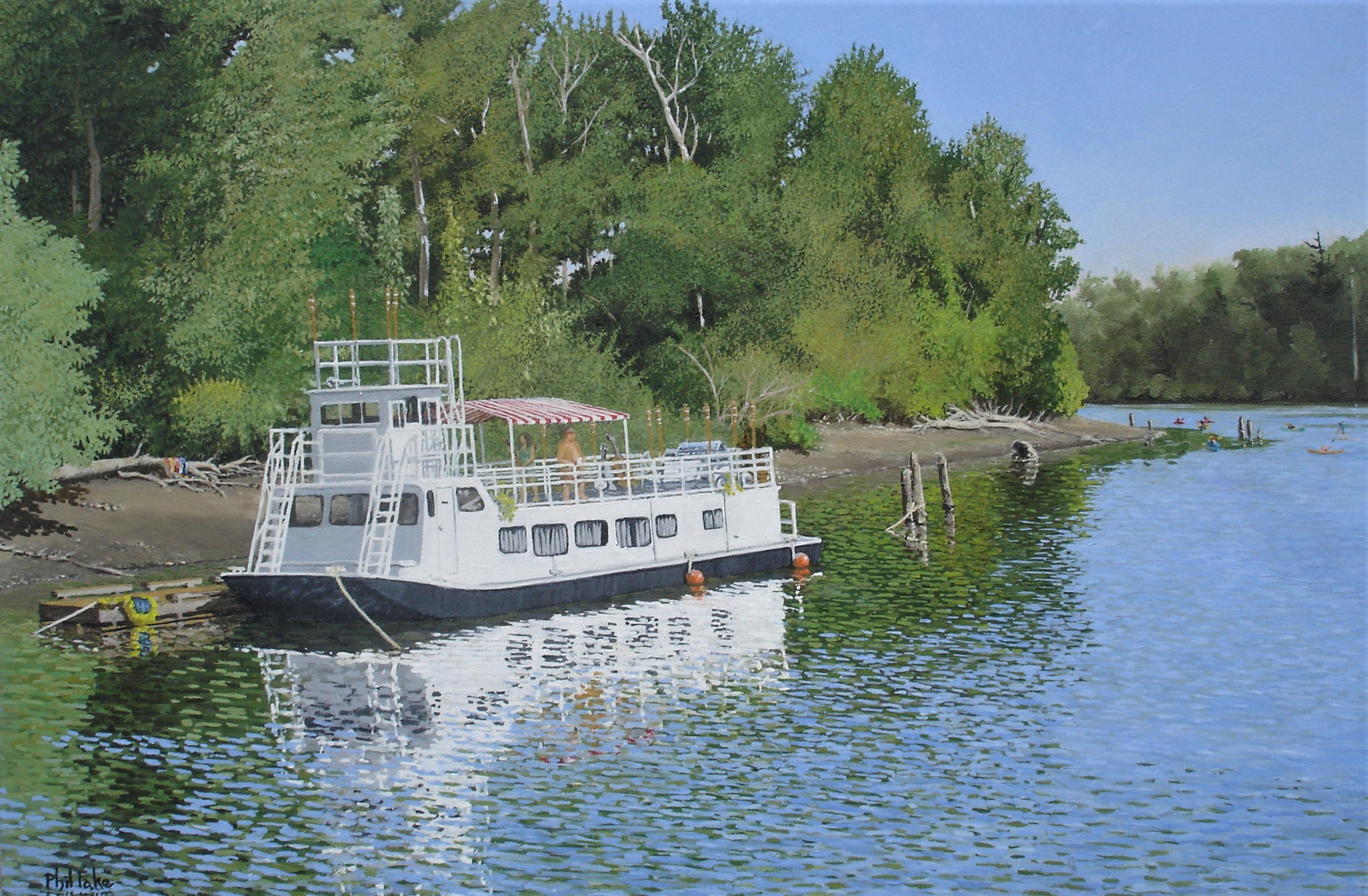 24"h x 36"w Oil on Canvas


Painted entirely from the boat deck of Victory,
the scene tells the real story of the Willamette River "pirate" fleet.
The camp fire on the beach is still smoldering.
The beach towel lays discarded, and, on the outlaw floating dock,
lays the inflatable boat, deflated.
The musical instruments are not yet stowed, and the exhausted Tiki torches still crown the pilot house.
Tater, the skipper, drinks his morning coffee, unaware that the Sheriff is approaching.